Usotsuki

Usotsuki without any effects on
Characteristics
Name Origin

Usotsuki (うそつき) lit. Liar

Age

Unknown

Gender

Female

Role

Playable Character

Location

Usotsuki's Room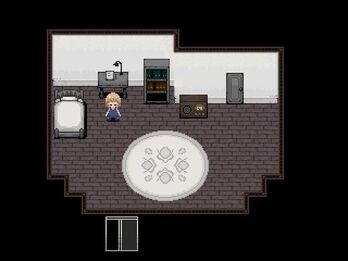 Usotsuki (うそつき; meaning "liar") is the only playable charater in Yume Nisshi. She appears to have blonde hair that goes down to her shoulders, a blue tank-top dress, and purple dress shoes. Usotsuki seems to be the most "girlish" of the dreamers, also generally portrayed as deceptive, much less sweet and innocent than she seems.
In her room both a bookshelf and a radio is there, the radio you can interact with in both worlds, the bookshelf you get an effect from.